Hello
There's (at least) 2 brilliant things happening this weekend...
1. There's a big charity fundraising party thing (or Arts and Fashion exhibition as I believe the organisers are referring to it!) happening at Lizard Lounge this Friday. For more info check out
Leftlion
and/or
Facebook
2.
Me and Tom and Nick
are putting on a free gig at Broadway on Saturday.
It's going to be full of 303-busting beats and electronic mayhem.
Line
,
Battlecat!
and
Yunioshi
are playing and there's going to tons of free popcorn for everyone.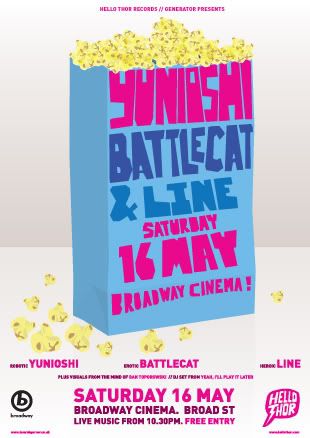 Both should be ace.
Hope you can make it
x Anders